RCS
Business Messaging
Contact Us for Pricing
Send images, videos and carousel to customers message inbox
Enhance your Busniess Conversation with Rich, Secured and Interactive Communication.
Interact your customers with automated chatbots, call to actions & your company website hyperlinks
Its a new way to communicate with your customers on the channels they already prefer. Share interactive medias like photos, Rich cards, Videos, PDFs & much more
RCS Messages - Google Rich Communication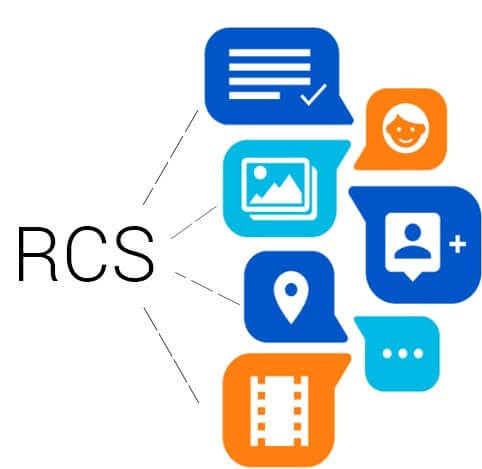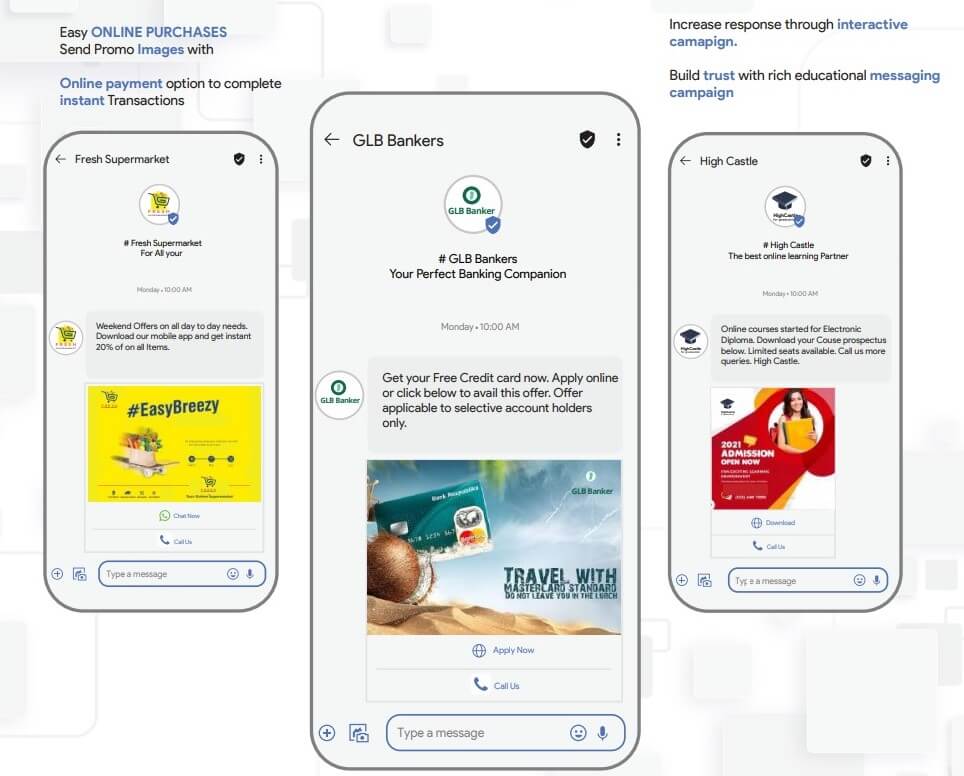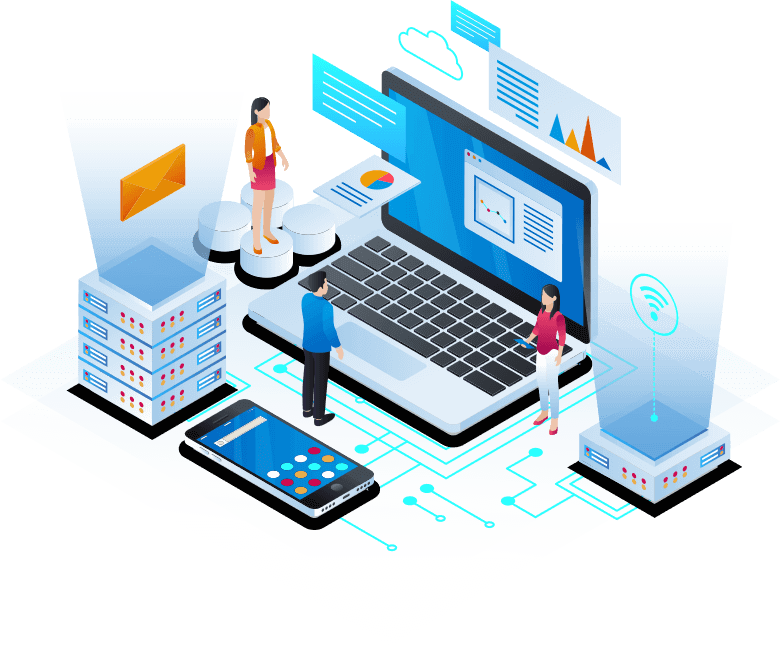 Google RCS messaging is a next-generation SMS that is a renewal of SMS with text messages.
RCS messaging is more attractive, interactive and a rich communication channel than conventional SMS.
RCS has rich features like images and video sharing, location tracking, route map sharing and link sharing.
RCS can engage with more customers securely by sending verified messages.
If a message received from a verified business sender, it improves the confidence and trust level of the customer.
RCS messages is similar to chat apps like Facebook, WhatsApp and it is free to be used by customers just by downloading from play store.
Through RCS messages Business can connect with customers instantly by sending messages without any delay.
Google RCS messaging offers the stability of SMS and rich features of OTT chat apps.
In the Brand building and business sector, google RCS build a branded and interactive communication experience.
Through google RCS messaging one can create a group chat, has function to add and remove members from the group.
Google RCS business messaging can be used by all-size companies and Organization.
Google RCS messages verify the sender and provide a verification badge with blue security shield.
RCS rich communication messaging service provider
Easy to engage customers with RCS Messages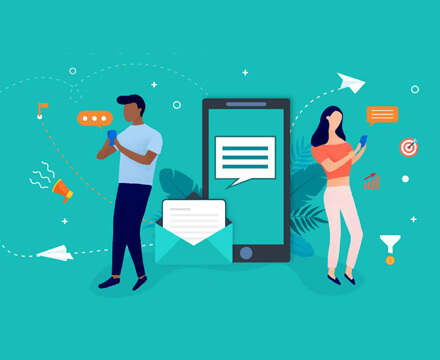 RCS messages let you Send high quality images to your customer.
Its a new way to communicate with your customers. Share interactive medias like photos, Rich cards, Videos, PDFs & much more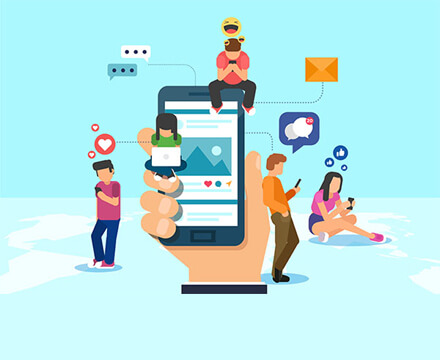 RCS messages are Verified, Secured and Trusted Communication.
RCS is a google verified messaging service, it supports end-to-end encryption features that adds an extra layer of security for chatting.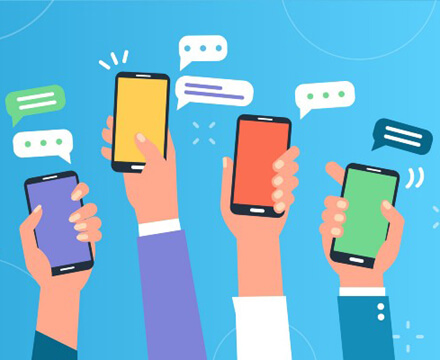 RCS Send messages with your company name and brand logo.
This RCS messages features feel customer in more trustful environment and they instantly respond to those messages.
related services
Our Related Services